DRIVEWAY PAVING Brookline MA

Let Pave Tech LLC help with your next driveway paving request!

Replacing or Installing Driveways can be a major headache, between what is

concrete or asphalt you have chosen wisely. Our team at Pave Tech LLC will guide you through this whole process A-Z.

Asphalt in itself can be a major headache but now that you have found us feel free to

contact us. We strongly recommend you partnering with Pave Tech LLC for your next project.

We can handle any size project.
​
Why choose us for you're next
Asphalt project?
We like to think that Pave Tech LLC has a great reputation. We're experienced in paving roads, driveways, sidewalks and much more. Now let's get into the advantages of asphalt and concrete.


The Pros of Asphalt vs. Concrete.
Asphalt may cost you less compared to concrete. Concrete requires more work to produce
and takes more time to install. On
the other hand, asphalt is a great choice, requires less man power and doesn't
cost you as much as concrete.
Take less time.
Concrete takes so much time to be installed
and even after the installation it takes a long time to get completely dry. Asphalt
paving is the best choice for your driveway.
Weather.
Concrete breaks down under harsh temperatures,
hot or cold. Asphalt
is an excellent climate resistant material and can stand strong under extreme
climate conditions.
Easy to maintain.
Asphalt made driveways are easy to maintain and are
stain resistant. Concrete is exactly the opposite and can pickup a stain
from a single drop of oil. Asphalt is extremely easy to repair and maintain
compared to concrete.
​
Contact us.
Our mission is to
keep our customers happy. We care about our valuable customers and their
needs. Choose us for your next
driveway paving request.
Call us at
(617)-744-
7984


We can't wait to hear from you!
Licensed-Insured-Bonded
Powered by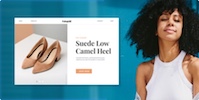 Create your own unique website with customizable templates.