A Quick Word from boston, MASSACHUSETTS best ASPHALT PAVING & SEALCOATING contractors
Dear Boston, Ma property owner,
My name is Eddie. Husband, father, asphalt pro.
Over the past 30 years, my team has taken care of driveway pavings, seal coatings, parking lots and resurfacing projects.
Whether you're a property manager or homeowner, residential or commercial...when you hire us? it's all pavers on deck.
CHECK OUT SOME OF OUR PAVING WORK.

We've been featured on Mass Realty, have a perfect rating with the good ol better business bureau.

Most importantly, we're paving the way in positive Google reviews. (did you catch that?)

Enough about all our accomplishments. Let's talk about you. You've got a property. That property has asphalt. And something is going on with it. Sounds about right?
​​
​
driveway paving, sealcoating, asphalt paving contractor
Here are the most important pieces of information you as the consumer should know. These next few paragraphs should answer most of your questions:
​Paving jobs.

​Irrespective of their type or scale, should always be taken into consideration meticulously and with thorough comprehension. If you happen to be someone who is not familiar with paving work and would want to do the job yourself, you have innumerable things to keep in mind. Pave Tech LLC is here for all your paving contractor needs so that you can rest easy knowing the job is in the right hands.


Common asphalt paving.

As the term implies, this is the most used type of paving job and is generally used for driveways. Common asphalt paving not only comes with high strength and durability features but can also improve the visual aesthetic of a residential or commercial space. Moreover, this type of paving needs very low maintenance and can also be repaired with less expenditure.


What do we all do?

​When it comes to asphalt paving, a better question is: What don't we do? Most call us for asphalt paving: driveways, parking lots, apartment complexes, sealcoating, retaining walls, patios, brick, paver walks, private roads, interlocking paver, hot asphalt, multilayer, permeable, snowplowing, snow removal, resurfacing, removal, replacements, repairs, cracks, landscaping, masonry, plans, designs, consultation, drainage installation...and to get quotes and repair costs on all the above.
How much will all this cost me?
The cost of any project depends on the size of the work that needs to be done including cost of labor, materials, equipment, and other extras that might be required if some problem pops up. Our expert contractors can promise to complete the paving safely and in a timely manner. Call us at
(617)-744-7984
to schedule a day and time to get your project worked on. No pressure no strings attached.
What areas do you serve?

We'll consider anything in Suffolk County, especially anything in or around Boston, Ma, including: Acton, Arlington, Brookline, Concord, Cambridge, Dedham, Dover, Lexington, Lincoln, Milton, Natick, Needham, Norwood, Newton, Sudbury, Waltham, Wayland, Watertown, Weston, Westwood, Winchester, Wellesley.
What's next?
Call us at
(617) 744-7984.
You can also email us anytime day or night using our contact form on this page.
From your most passionate Asphalt Paving Contractor in Boston, Ma,
Eddie, Owner
​P.S. I want to stress that you can
contact us
even if you somehow came across this website at 3am in the morning when you google'd "paving contractor". We will have someone get to you first thing in the morning. Pave Tech LLC is here to serve all the commercial and residential; homeowner, apartment complex manager, hardworking people and businesses of Boston, Ma. Call us to pave driveways and sealcoat properties of all sizes. With us there is nothing we cant do and we keep it clean.
Licensed-Insured-Bonded
Powered by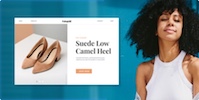 Create your own unique website with customizable templates.